OptoFidelity Automotive Test Suite simulates human interaction inside a vehicle. The testing expertise covers the following areas:
Touch sensors and novel embedded haptic interior electronics
Infotainment system performance and reliability
Infotainment system functionality and connectivity
Display quality: uniformity, color performance, luminance
The Test Suite is based on the widely-used OptoFidelity touch display test platforms, which then have been modified to match modern automotive industry needs. The idea is to combine standard test capabilities with flexible hardware and automation solutions to fit various testing environments, cycle-times, display sizes and shapes.
Test case examples:
Overall gesture testing such as tap, double tap, swipe, zoom, rotate

Text recognition
Image recognition
Audio feedback
Performance testing
Latencies
Frame rates
An interesting example of an automated in-car testing solution combines OptoFidelity Automotive test cases with RATA robotics hardware and a gripper. The robot measures displays after they have been mounted into cars' dashboards. The solution can also support measurements during driving tests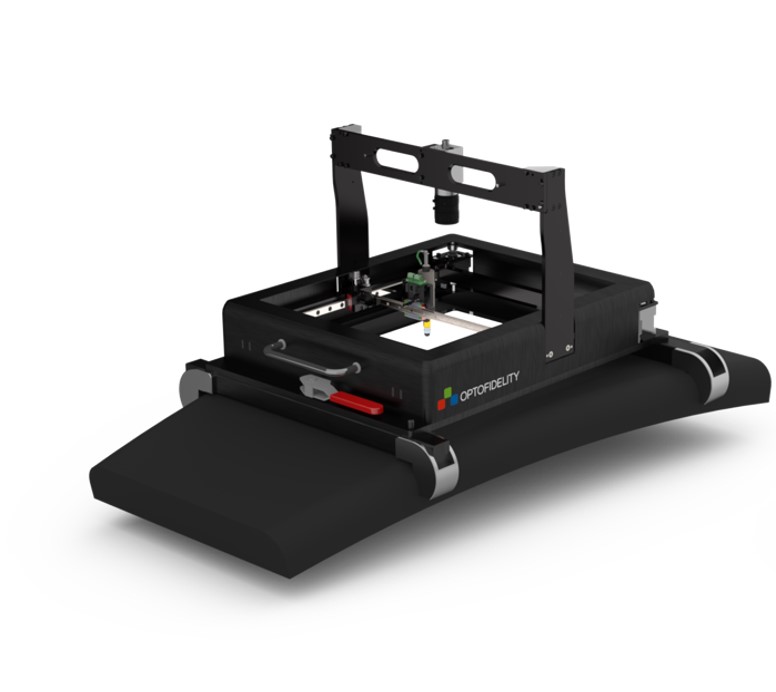 We'll be showcasing our automated infotainment system testing solutions next at SID Vehicle Displays & Interfaces 2020 virtual conference 14-15 October 2020. Read more about OptoFidelity Car Infotainment System Testing Solutions or sign up to the event.