Throughput and uptime are absolutely imperative for your facility, making service an important consideration in the purchase of industrial automation for testing. In addition, global companies demand global support.
OptoFidelity is headquartered in Finland with sales and service teams in the US, China, and South Korea, co-locating in regions that design and manufacture most of the world's consumer devices. In the US, our teams are located in Cupertino, CA, and Redmond, WA. We also have a presence in Seoul, South Korea, and Hong Kong, Shenzhen, and Suzhou, China. In Zhuhai, China, we have our state-of-the-art manufacturing center and regional HQ office. Our team is committed to supporting our customers throughout the product lifecycle to ensure the highest product quality. Key capabilities of our global support and service include:
Predictive Maintenance
Technical assistance and training
On-site support
Predictive Maintenance
We work closely with customers to evaluate, design, and deploy testing automation that works with up to nanometric precision (in some cases even picometer precision) from the start and monitor remotely to ensure maximum uptime. Predictive maintenance is a large part of the support that we offer to our partners. The production line has many moving parts and although a person is appointed to oversee the process, we always recommend a remotely monitored solution.
An automated alert system can be installed which enables updates to be sent to members of your team. If this alert system triggers a message, there is time to react before the process or system potentially crashes. Using IIoT, these predictive alerts can be facilitated by software plug-ins, sensors, and other means of collecting data.
Routine system calibration can ensure that you are maximizing the efficiency of industrial automation and making the equipment more impactful in the manufacturing process. Our team is also available for routine preventive maintenance to assist in managing your production line and staying up to date with any potential issues in your process.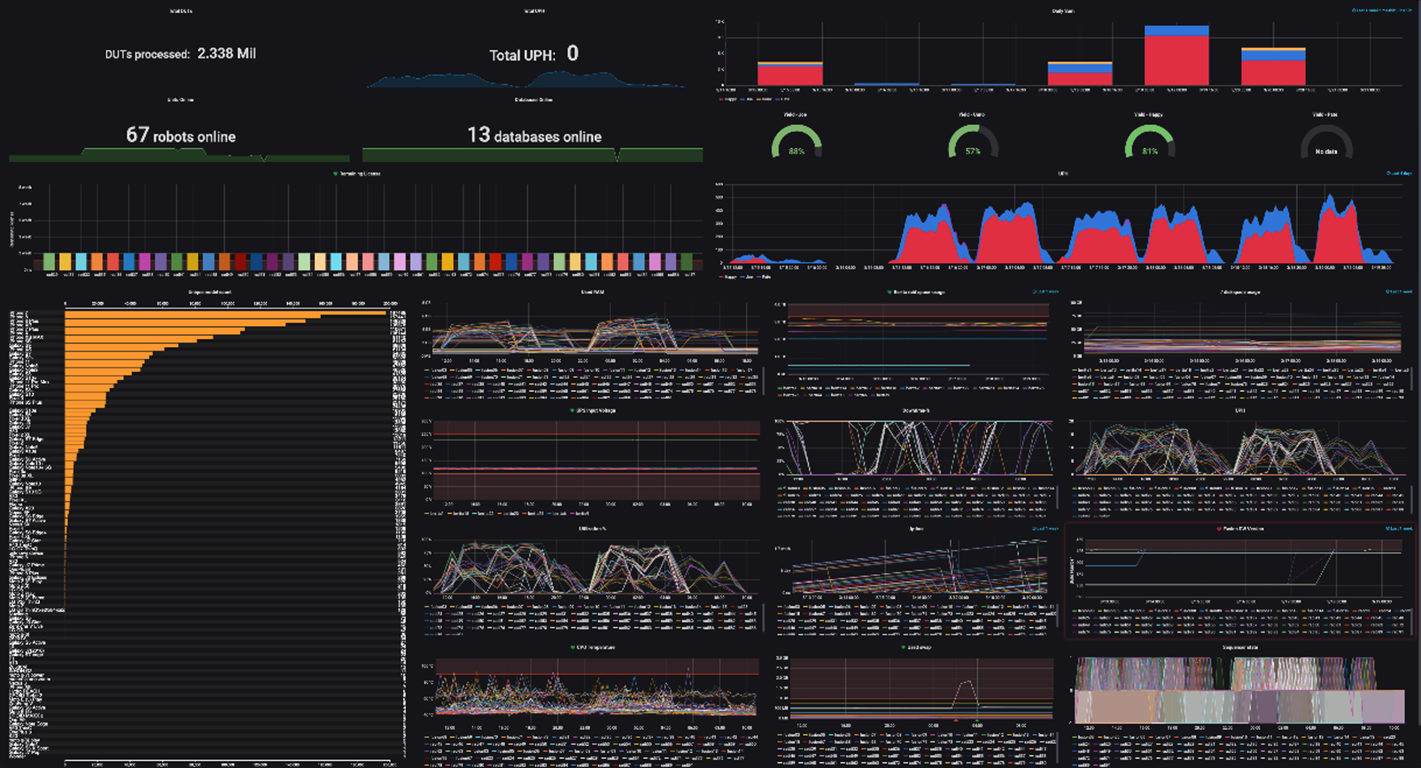 OptoFidelity's real-time monitoring system for one of the product delivery
Technical Assistance and Training
Our optical metrology and test automation systems are quick and easy to install. We want to ensure that your system is running smoothly as quickly as possible. Service packages are available depending on specific requirements, and 60 hours of remote support is always included in our system delivery. We also provide a maintenance manual, which includes easy steps to fix several mishaps. This manual provides insight into small errors that may occur and allows you to save downtime when support is needed. Our support contracts are flexible to fit the exact support levels that are required.
Other support services we offer by request are:
In-depth training
System calibration
System maintenance
Engineering support
On-site Support
Remote support provides the fastest response time and can help you rule out and even resolve many issues, but we can also assist on-site to ensure the most reliable performance for your process. OptoFidelity operates as your trusted support team and is available to solve any immediate issues in production.
We offer a vast library of training videos for additional support, walking the customer from the very first unpacking stage, to getting the machine up and running to performing regular checks. These how-to videos are tailored to different levels of training for operators, as we recognize that different roles in manufacturing require specific information that may only apply to their job to effectively carry out their responsibilities.
Support from Anywhere
We provide local support on three continents – North America, Asia, and Europe. Support is accomplished through both in-person and remote monitoring.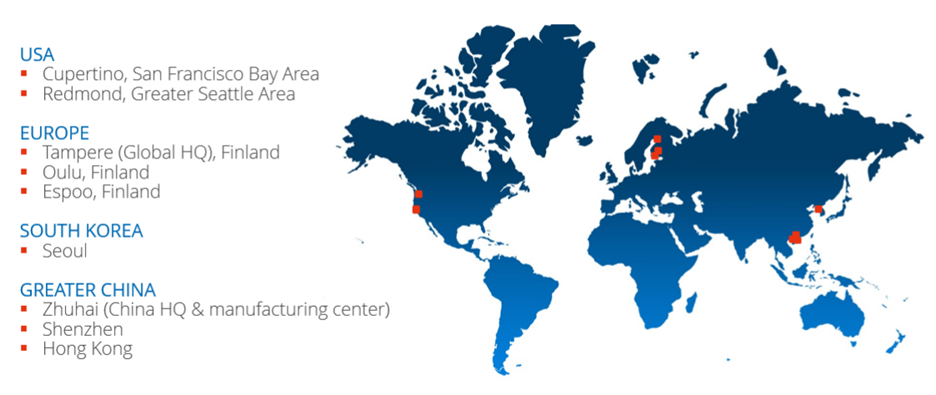 Examples of our global service:
During the COVID-19 pandemic, we ramped up 1,500 robots on a production line in China with complete remote assistance.
Our team delivered and commissioned 8,000 robots to a client manufacturing line over 3 years*
We delivered and commissioned 45 robots in 3 months* with remote assistance
*Client requested delivery timeline
We always strive to build robots that need minimal to no maintenance. Many deliveries have been running for 10+ years without any interruptions. Our team has shown through proven, repeatable processes that we can add value to design and production systems through global remote support. Our customers have praised and recommended us for the quality of support we deliver. Our goal is to support the product lifecycle from research and development to production. Contact us to learn about our products and service levels as well as the support they come with.