Robotic precision in display technologies is the ability to use automation to create accurate calibration to achieve a certain performance. Precision also includes the concept of repeatability, which is the ability to sequentially attain the desired performance. Precision robotics is the key to enabling innovation in many major industries. Some industries, specifically consumer electronics, are required to have exceptionally precise measurements due to the end-use of the technology. Increasing accuracy and precision in testing robotics is creating value through product design and ultimately customer satisfaction.
Display technologies, specifically AR/VR/MR devices and touchscreens, require measurement approaches that will ensure the consumer's expectations for precision are met. There are several measurements for each specific product type.
Head-Mounted Display (HMD) Precision Testing Measurements
1. Motion to photon (M2P) latency – measures the length of time between a user performing a motion and the display recognizing the same motion. Also, world locking performance, tracking accuracy, and repeatability are measured.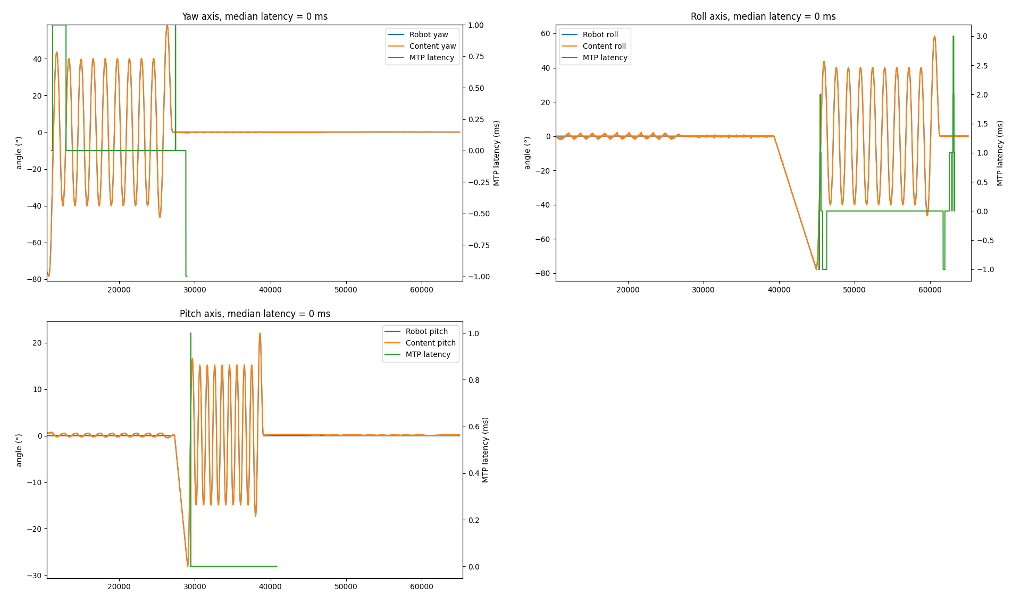 Figure 1. Motion-To-Photon (MTP) latency measurement results
2. Display persistence – measures the amount of time that the display is on for each individual frame
3. Spatial quality tests – characterizing optics and image quality of near-eye displays over the full FOV and eye-box
Touchscreen Precision Testing Measurements
1. Tap and swipe tests – measures the accuracy and repeatability of tap and swipe performance
2. Jitter tests – measures the accuracy performance when a single point is pressed and held
3. Reporting rate – measures the time between physical contact and touchscreen reaction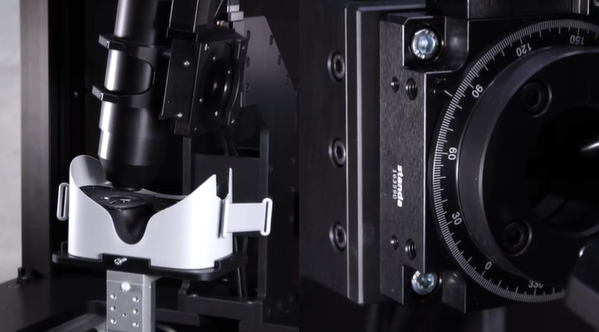 Figure 2. Testing image quality of head-mounted displays
Why is Precision Important Now More than Ever?
Robotics are an integral solution when precision is needed most. Why? Humans are privy to error, especially when completing the same task repeatedly. Miniaturization - or the continual process of parts getting increasingly smaller - is a continual trend in consumer electronics. It is becoming more difficult for humans to manually test, measure, build, or work with these systems, which increases the importance of precision robotics.
Because components are smaller, smartphones, tablets, head-mounted displays, and other electronics are forcing high precision requirements when testing the features of these technologies. Sometimes these systems require robotics movements as precise as a picometer.
Automated Testing
Robotics is key to value generation. Precision robotics can decrease device under test (DUT) time while also helping to accurately test device movements. At OptoFidelity, we accomplish this by having our robotic testing systems create a very precise origin to test device movements and build out those movements in a graph.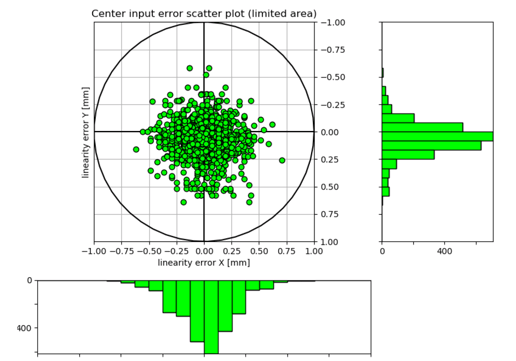 Figure 3. One finger tap test scatter plot
We use Leica absolute tracker systems to calibrate our automated testing solutions. More than 95% of OptoFidelity's test systems include high precision imaging systems combined with a matching motion system. The use of these machines ensures that our robots are calibrated to test for such high precision levels that are needed in display technologies. Technological innovation is increasing at an exponential rate. The consumer expects a certain level of quality in the electronic products they purchase and having the testing equipment to ensure you are maintaining this level of precision is crucial to stay relevant in the market.
Adding Value with Testing Solutions
OptoFidelity provides robotic testing solutions to industry leaders, creating value in your product's end-use and customer satisfaction.
Applications

Why Does Precision Matter?

Products

Capabilities

AR/VR/MR - Head-mounted display (HMD) testing and calibration

Poor performance can make the end-user experience motion sickness and create a lack of immersion.

Continuous AR/VR/MR performance measurement
Detailed analysis by providing captured images synchronized with robot motion
Accurate positionings with high precision robotics

Smart Phones and other touchscreen devices - touch UI quality and performance

Consumers expect a certain level of precision in their devices. It will create a lack of customer satisfaction if the performance of the touch screen is not precise.

High Accuracy
Provides reliable and repeatable testing data
Comprehensive test coverage for touch development and quality assurance
High precision robots can complete measurements faster and more accurately than humans do. Testing display technologies can be a long, challenging process. OptoFidelity can help to ensure your product is exceeding market standards using precision robotics in automated testing. The faster that your innovative products can enter the market, the more global value is added to your company. Value is also generated by creating a product that the consumer will be satisfied and wowed with. Contact us to learn more about our products and how they will produce value in all stages of your production process.