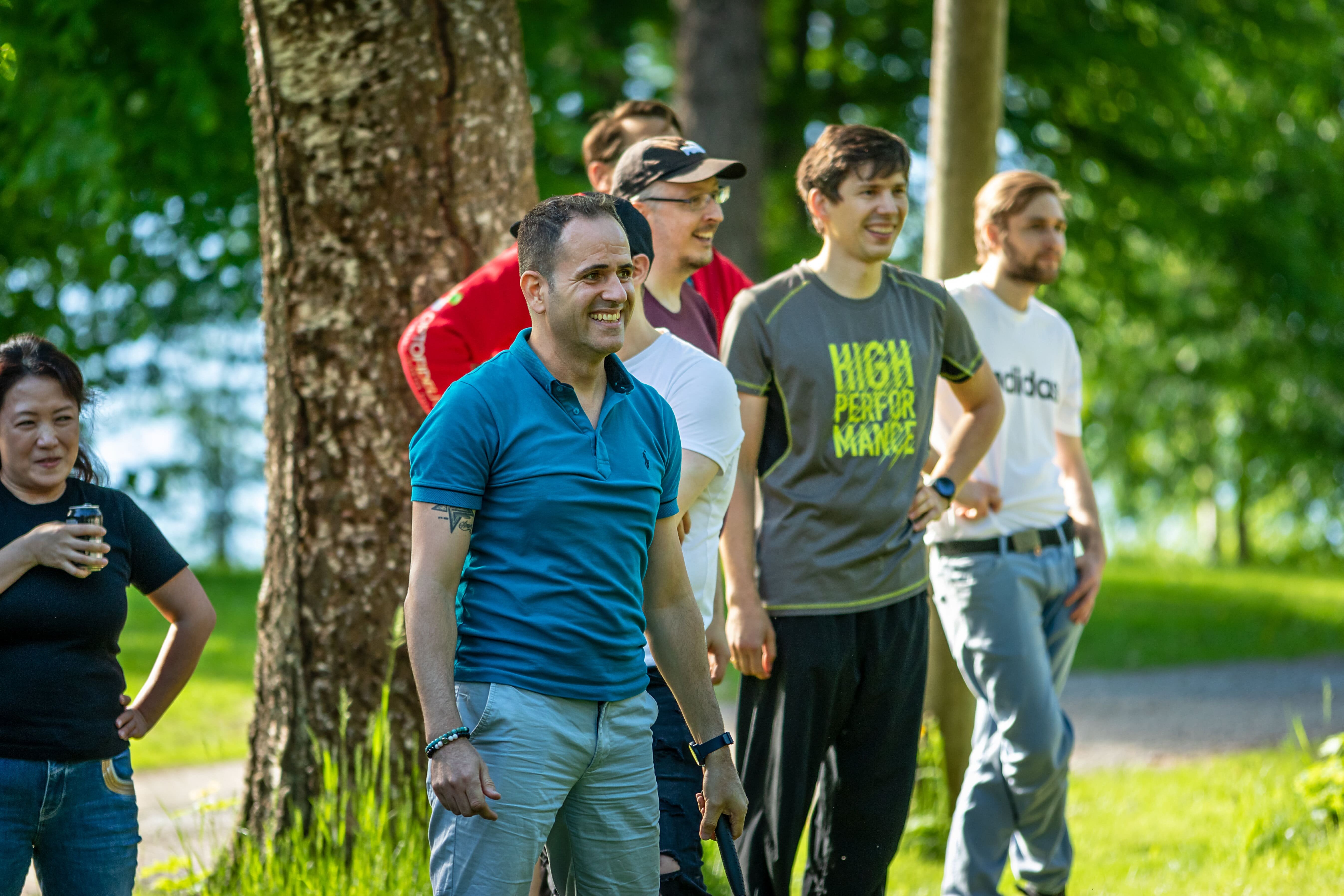 Every year, we have a number of summer trainees at OptoFidelity, who have actively supported our work and learned a lot of new things in the process. In 2022, eight new summer trainees worked with us for several months. In this blog, some of them will talk about their experiences at OptoFidelity.
Let's find out what Jenna, Jesper, Heini and Inka experienced at OptoFidelity.
Jesper and Inka, tell us about yourself and about your field of studies.
Jesper: I am starting my fifth year in the university studying natural sciences and engineering. My major is physics and I have also studied coding, mathematics, chemistry, and pedagogical studies. I like sports and train every day after work in the outdoor gym. In the wintertime, I like to play futsal in a proper futsal team called ACE. For free time, I like to play games on PS5 and read books.
Inka: I'm currently studying electrical engineering in Tampere university and majoring in signal processing and machine learning. I've also studied some electronics. Previously I've worked as an electrician, and that experience has helped me a lot in my work here. Soon I'm starting my fourth year of studies and writing my bachelor's thesis next fall.
Jenna and Jesper, how did you find the summer job at OptoFidelity?
Jenna: I found my job last summer through a subcontractor. I worked as a subcontractor in 2021 and this summer I have worked as a full-time employee at OptoFidelity as a trainee in purchasing. There was, so I came back at the end of March and now I am completing my job placement with this summer job.
Jesper: I found this job on LinkedIn and then found out there were hiring one person for the optics team for summer. I got interested and applied, and after 2 weeks I was already signing my contract.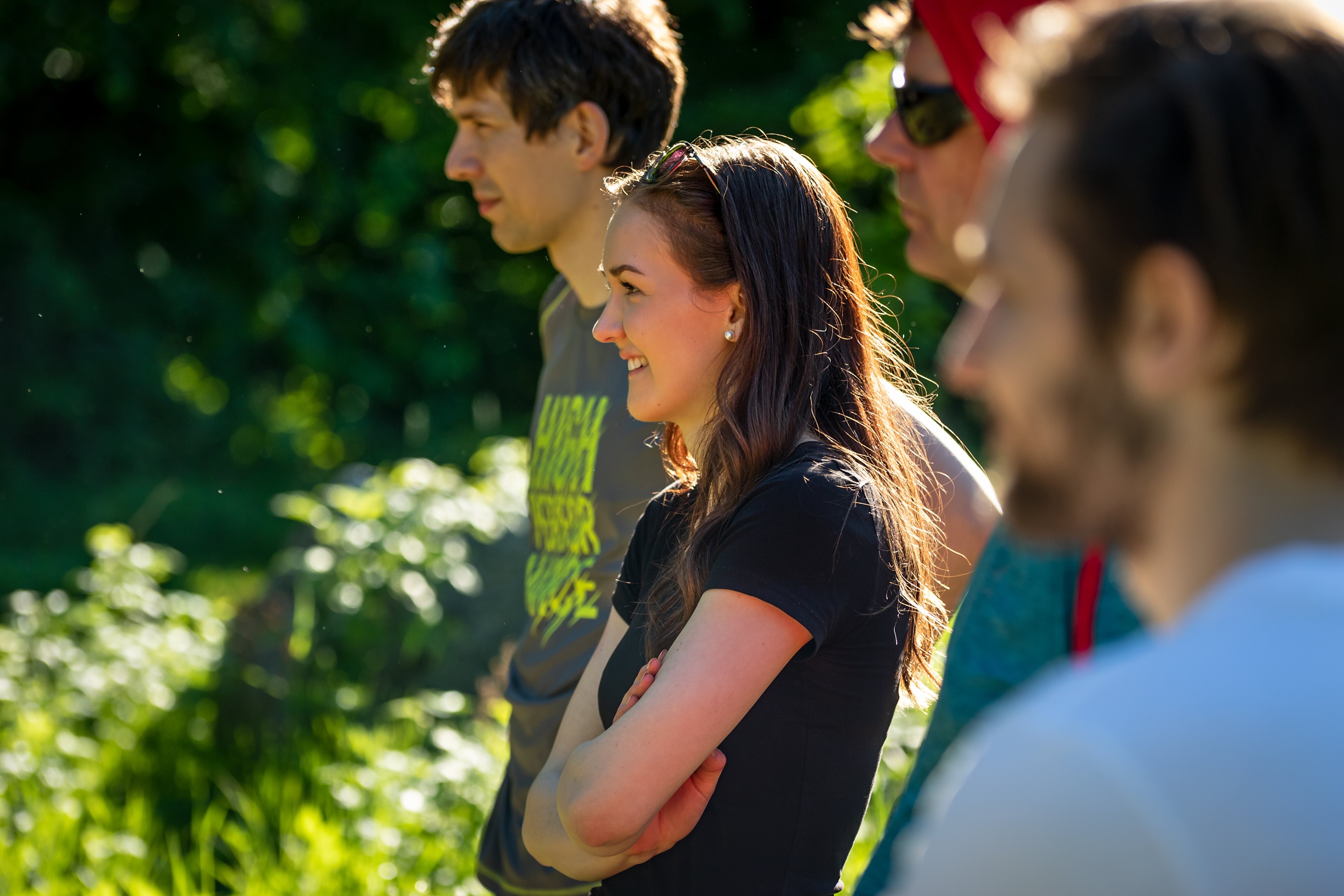 Heini and Inka, tell us about what you did in your job at OptoFidelity.
Heini: My area of expertise and interests are very different from the Customer Success team's. Therefore, I didn't do the same things as my teammates. Most of my summer I spent developing Service Desk, which is a new system that launched this summer. I was involved in making the initial Service Desk, developing it as we understood customer needs better, defining and populating a database for project deliveries, creating dashboards, writing instructions, and other development work. Additionally, I coordinated some spare part deliveries.
Inka: My primary tool that I used almost every day was Eplan, which is a software used in electrical design. Mostly my job as an electrics summer trainee consisted of electrical design tasks for various projects, but I also had the chance to do more hands-on work too. For instance, that included debugging devices and modifying circuit boards, which in my opinion helped me get a better understanding of the devices and their functionality.
As my first electrical design task, I was assigned with designing a transformer cabinet that provides an easy way of supplying power to some of our devices. It was a very good starting point for my work here because it familiarized me with the different systems and software that are used at OptoFidelity. After this first smaller project I was slowly assigned bigger and more demanding tasks during the summer, in which I gained a lot of experience in electrical design and project work in general.
Heini and Jenna, what did you like most about the work at OptoFidelity?
Heini: My favorite thing about working at OptoFidelity was the opportunity to affect my work. I really got to focus on doing things I wanted to do. Also, I found it special that at OptoFidelity, everyone was open-minded to developing their ways of working. Nothing was done in a certain way just because that's how it always had been.
Jenna: I liked my versatile work assignments and our great team members. OptoFidelity also arranges great events for their employees throughout the year and it has been a great pleasure to be a part of these events. (Technology day, summer day, and all our team events). I also like that OptoFidelity offers their employees great benefits like occupational health services, Epassi, and lunch vouchers.
Want to join OptoFidelity as a Trainee? Follow us on Facebook, Linkedin, or Instagram and you will know about our open career opportunities.