With the development of the metaverse moving at an accelerating pace, the expansion of AR, VR, and MR, is inevitable. The pandemic has acted as a catalyst in creating a virtual world where we can experience many of the same social events and interactions that we enjoy in the real world. Company investments are shifting – and the performance of head-mounted displays (HMDs) and other smart device technology will progress with it. Recent statistics show the forecast of the market and are drivers behind the increased investments in AR/VR/MR technologies.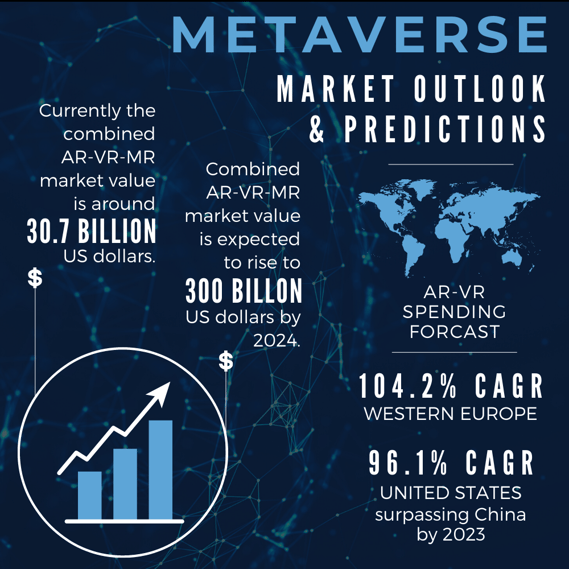 Applications and Exciting Uses of AR/VR/MR
Businesses are adopting AR/VR/MR technology in new ways. A recent Forbes article featuring the Forbes Technology Council calls out various exciting uses of VR including an interesting outlook for the use of this technology in mental health applications.
Get the latest updates on AR/VR/MR advancements in the recent Forbes article, "14 Tech Leaders Share Exciting Current and Upcoming Uses of VR". Learn more.


What advantages will AR/VR/MR offer across all industries?
Human Resources – As more jobs are becoming remote, VR is an increasingly used tool for training employees and staff.
Maintenance and Service – Remote service through AR/VR/MR technology has contributed to cost efficiencies and increased throughput without reducing customer satisfaction.
Design and Production – Parts and mechanisms can be digitally created and tested in AR, VR, and MR devices before production starts. This helps to reduce time in R&D, ultimately driving down costs.
There are several more uses of AR/VR/MR technology that can directly impact company costs and throughput. The benefits will continue to expand as investments and the adoption of the technology increase.
Implementing AR/VR/MR in Your Organization
Implementing HMD technology into your business can help prepare you for the increased adoption of this technology in the future. The metaverse is rapidly expanding, and your business will need to adapt. The adaptation to the evolving technology and use of AR/VR/MR is accomplished by developing a plan, communicating to people in your organization, and implementing training on how to use the technology correctly and efficiently. For 11 clear steps that will help your company use technology to its full advantage, read our recent Forbes Council article.
OptoFidelity's Contributions to the Market
Market demands are driving the need for AR/VR/MR products to go to market faster with increased performance standards. The development of the metaverse and the expansion of the use of AR/VR/MR in all markets is enabled by the performance of head-mounted display (HMD) technology. OptoFidelity's automated testing systems for HMDs are contributing to the higher performance standards. Using optical metrology and high-precision robotics is the key to achieving these standards.
The expanded use of AR/VR/MR requires higher production yield and increased UPH, which can be accomplished with the help of OptoFidelity's comprehensive automated testing and calibration systems. Along with testing individual components, the entire headset can be tested and calibrated with both spatial and temporal measurements. OptoFidelity can help accommodate the challenges of market expansion and rapid technological growth.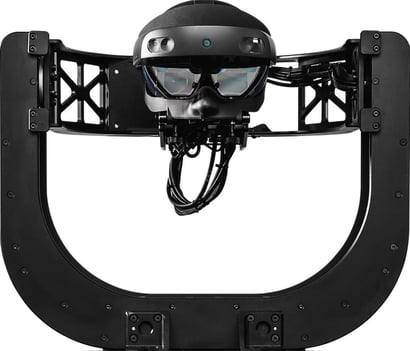 Figure 1. OptoFidelity BUDDY
Contact our team to get more information on our automated testing solutions for HMDs:

BUDDY

and

HMD IQ

.