OptoFidelity opened a state-of-the-art factory in Zhuhai, China in 2019. Having a strong, in-house manufacturing capability was a strategic decision for succeeding in a dynamic global market for high-tech consumer electronics. Despite prevailing geopolitical challenges, China remains a prominent hub for manufacturing consumer electronics. This has enabled our Zhuhai facility to serve both regional and global markets. With a focus on designing and producing optical instruments, testing tools, metrology, and calibration fixtures for consumer electronics, we also offer customized solutions that align with the industry's demands.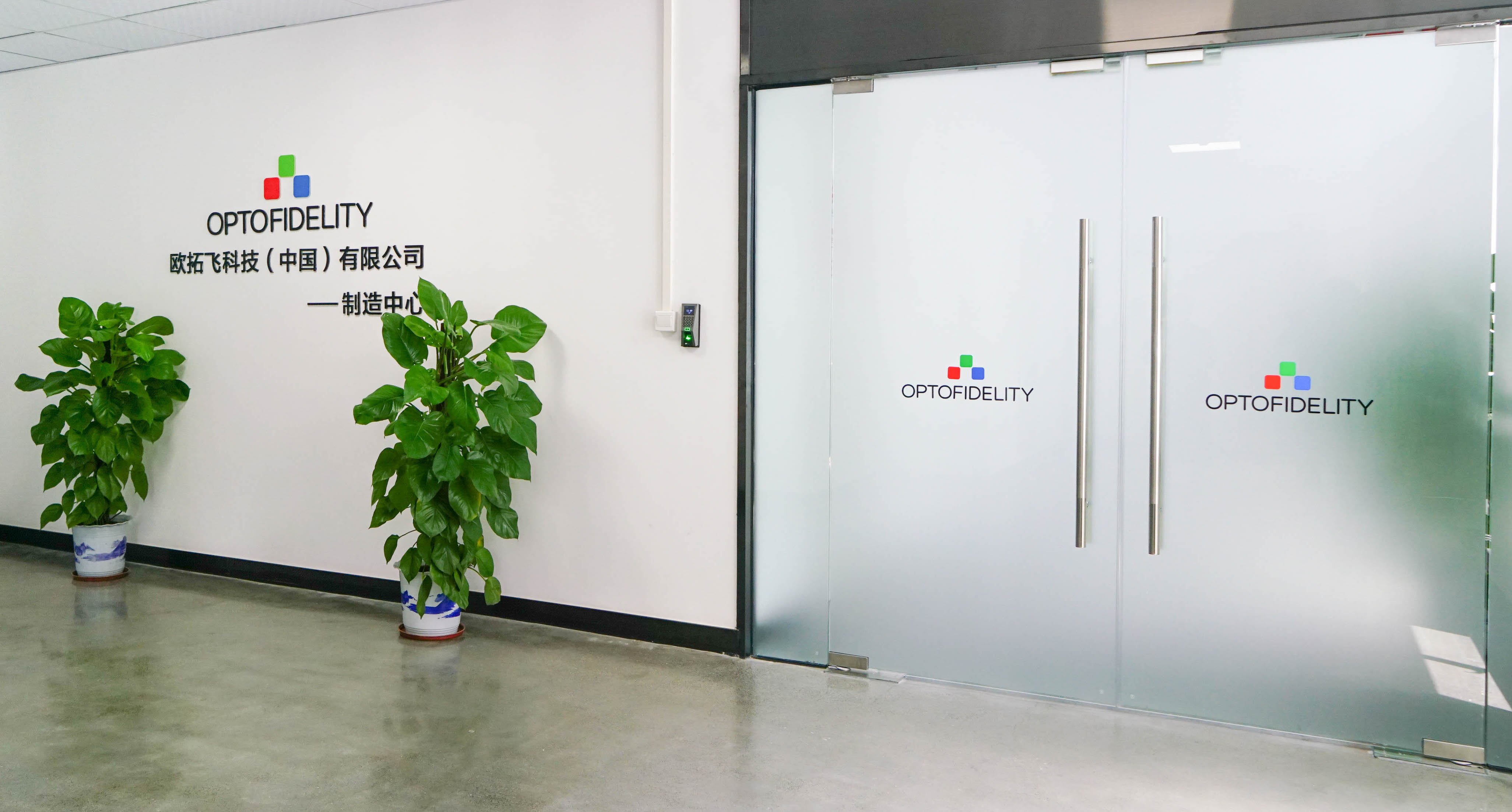 Zhuhai Manufacturing Hub and the Greater Bay Area Thriving Ecosystem
Located within the Greater Bay Area, Zhuhai has recently emerged as a thriving manufacturing hub in southern China. With its strategic geographical position and connectivity to major cities, including Shenzhen, Guangzhou, and Hong Kong, Zhuhai has become a key player in the region's manufacturing ecosystem. The city's integration into the Greater Bay Area initiative has further enhanced its appeal as a base for innovative companies, attracting talent, capital, and technological advancements. As the location of our factory, Zhuhai provides OptoFidelity with a strategic advantage. Situated within a dynamic manufacturing environment, we can tap into the region's abundant resources, expertise, and collaborative opportunities. This enables us to drive technological innovation and deliver exceptional products to our customers.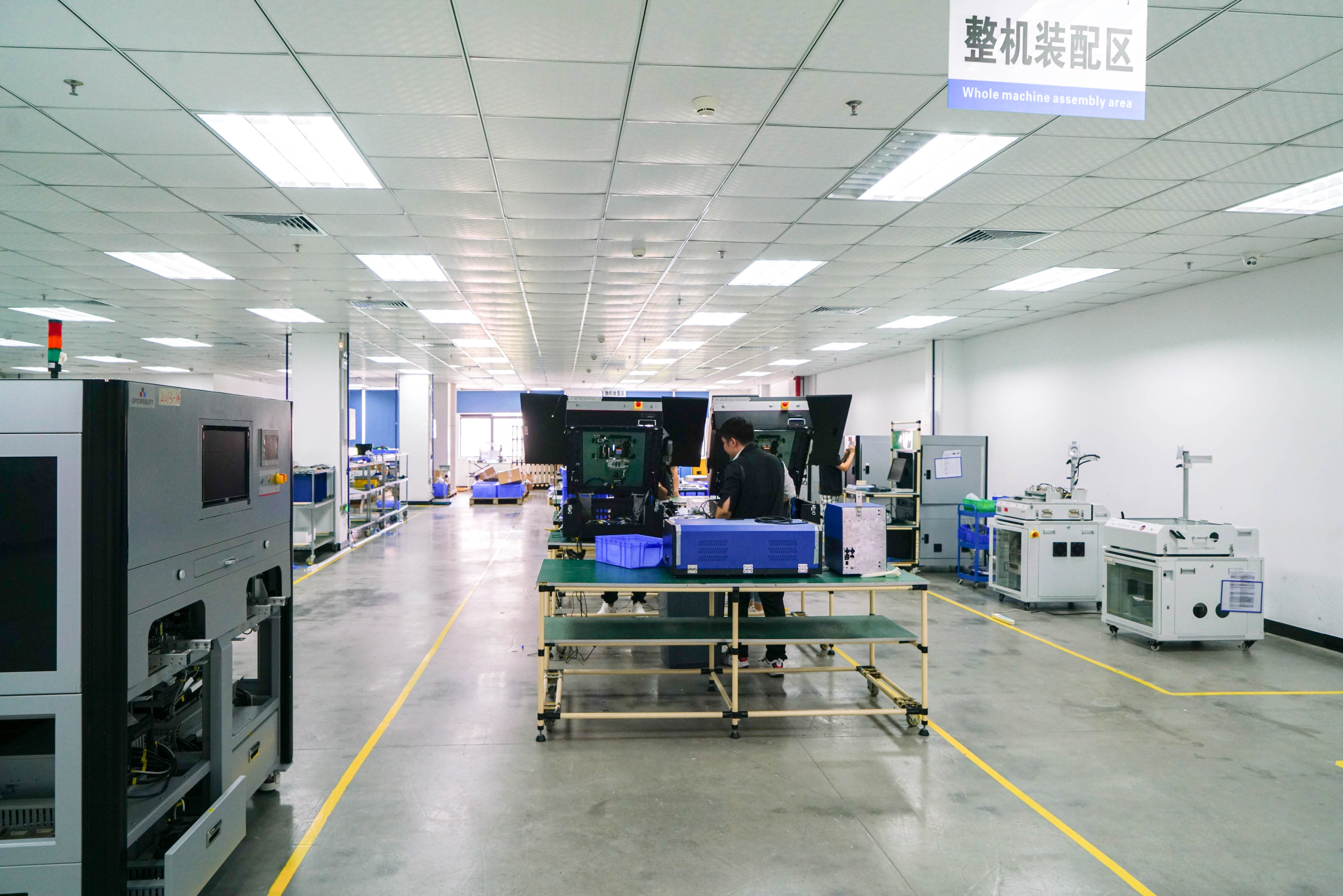 A Strong Foundation
OptoFidelity's Zhuhai factory encompasses a spacious production floor spanning up to 3000 square meters and has the remarkable ability to be scaled up multifold. As our regional headquarters in Mainland China, it serves as the central hub for local project management, sales, demos, and day-to-day operations. This enables us to offer comprehensive large-scale end-to-end manufacturing services on a global scale, taking our bring-up, commissioning, and on-site support capabilities to the next level. To enhance our local engineering and project management capabilities, OptoFidelity has strategically established additional branches in Hong Kong, Shenzhen, and Suzhou. This network empowers us to collaborate seamlessly with customers throughout the manufacturing process, ensuring precise and efficient fulfillment of their specific requirements.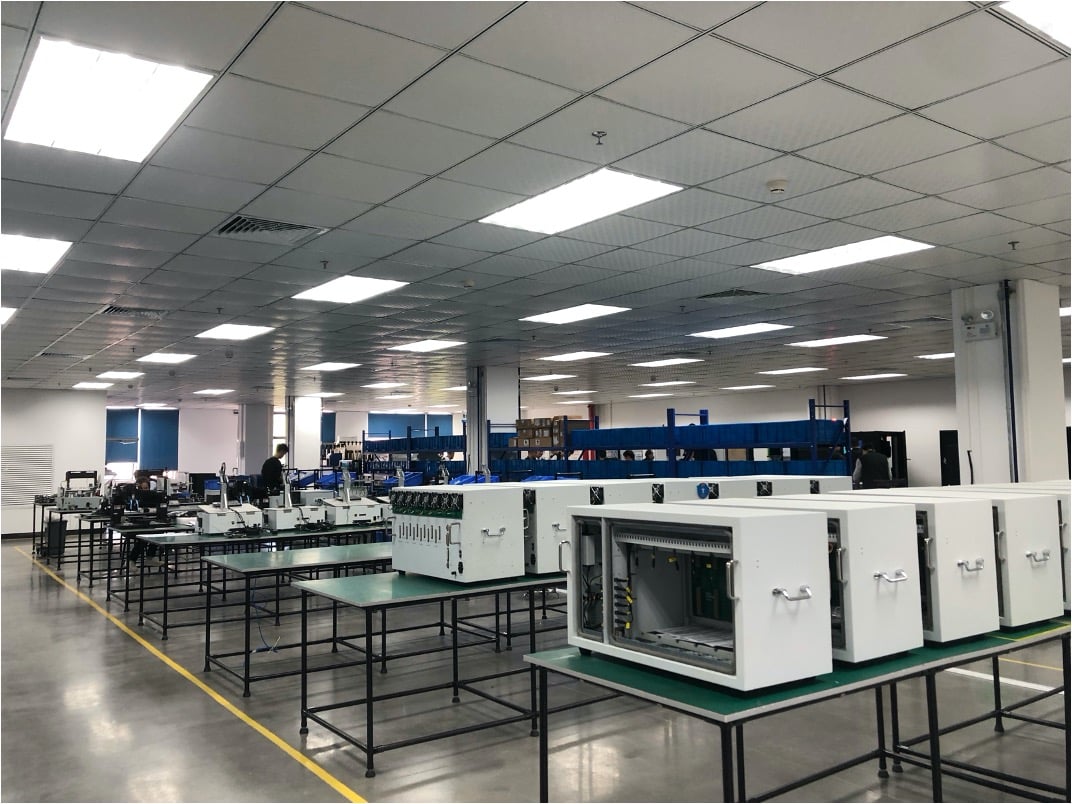 Manufacturing Expertise and Collaborative Solutions
Our Zhuhai facility is home to a highly skilled team of over 350 professionals, including 120 dedicated to local research and development (R&D) and engineering. Through strategic partnerships and long-term collaborations with major contract manufacturers, we have established 11 client delivery locations across Mainland China. This extensive network ensures that we can provide swift response times, shorter lead times, and on-site support to our customers. Additionally, the proximity to key manufacturing hubs in Vietnam, Thailand, India, and other parts of Southeast Asia enables us to extend support and services to customers in those regions whenever required.
Quality Assurance and Certifications
Maintaining high-quality standards and ensuring customer confidentiality are integral to OptoFidelity's manufacturing processes. We are proud recipients of the ISO9001 certification, which demonstrates our commitment to upholding rigorous quality management practices. Throughout the product lifecycle, OptoFidelity implements stringent quality assurance measures, conducting thorough inspections and tests to meet the exacting standards of our Fortune100 customers. The Zhuhai factory is equipped with advanced testing facilities, including professional labs for AR/XR products, optics, mechanics, and electronics, along with precision measurement rooms and experimental verification environments. Working in close collaboration with our teams in Finland and the US, we validate designs, drive innovation, and enhance technological advancements, ensuring exceptional performance and reliability professionally.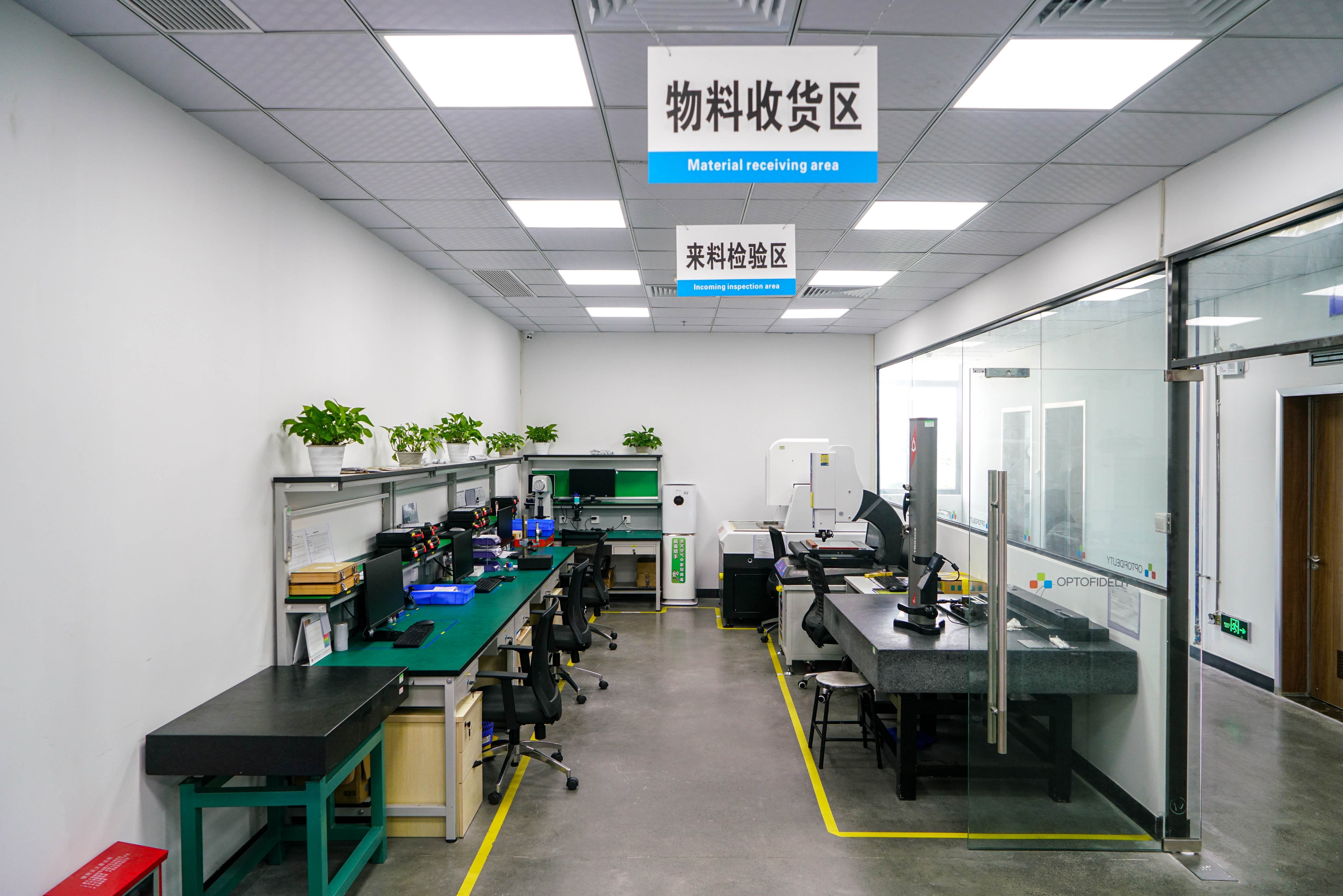 A Collaborative Approach and Customization Options
OptoFidelity recognizes that each customer has unique requirements. This is why, in addition to our standard products, we closely engage with our customers, gaining deep insights into their needs and crafting customized manufacturing solutions. We prioritize open communication and involve our customers throughout the manufacturing process, ensuring satisfaction and success. Whether it entails tailoring optical instruments, test recipes, and robotized sample handling or adapting our processes to specific project needs, we are dedicated to delivering fully personalized solutions. Our team of experts excels in customization, providing solutions that align with the unique specifications and requirements of our customers.
Strategically Located in the US, Europe, and South-East Asia
OptoFidelity's Zhuhai factory integrates specialized manufacturing expertise, advanced technologies, and a commitment to quality assurance to deliver exceptional results. While our Finland headquarters focuses on R&D, product design, management, and smaller-scale manufacturing, the Zhuhai facility specializes in higher-volume manufacturing. It also delivers local projects with rapid response times, on-site support, and customization options. Strategically located in the US, Europe, and South-East Asia, along with industry partnerships and unwavering commitment to excellence, OptoFidelity is a reliable and professional player in the global consumer electronics manufacturing landscape.