Technology drives our economy, and its leaders can shape its impact on climate change. The world has finite resources, so adopting and promoting a circular economy will advance the reuse of resources to benefit businesses, consumers, and the environment. What is a circular economy, exactly? Today's linear economy takes finite resources from the Earth, which later become waste. A circular economy aims to develop products that can be reused over again, either as the same product, or using the parts for a new byproduct. The concept of a circular economy is changing our approach to product design, production, and brand promise, while in many cases, opening opportunity for new lines of revenue and margin improvement.
In smartphones alone, $150B USD of value enters the market each year. This value should remain in the system. Even if the materials present in smartphones were recovered through recycling—the least valuable loop of a circular economy—they could be worth up to USD $11.5B.
The Ellen Macarthur Foundation
Stepping Away from the Linear Design
Redesigning our economy is no easy task, but steps in the right direction can make a significant impact. Start small. A robust refurbishment process of smartphones reduces product waste and opens new markets. If a product cannot be refurbished, then assess what it would take to redesign features for reusability. Cost can be a huge factor in making the switch to a circular economy, but in the long term, it will provide a sustainable source of income and lower production costs.
Beyond incremental change, look at product design. How can you incorporate features that can be used again and again in a continuous flow? Design is often a large contributor to the time-to-market. Spending more time in this area can feel counterintuitive to your business strategy, but it can ultimately lead to several advantages including:
Increased revenue
More marketable product
Reduced production costs
Sustainable practices
Brand equity
Technical and Biological Cycles
The Ellen MacArthur Foundation has divided the circular economy into two cycles – the technical and biological cycles. The biological cycle focuses on renewable resources, while the technical cycle highlights finite materials.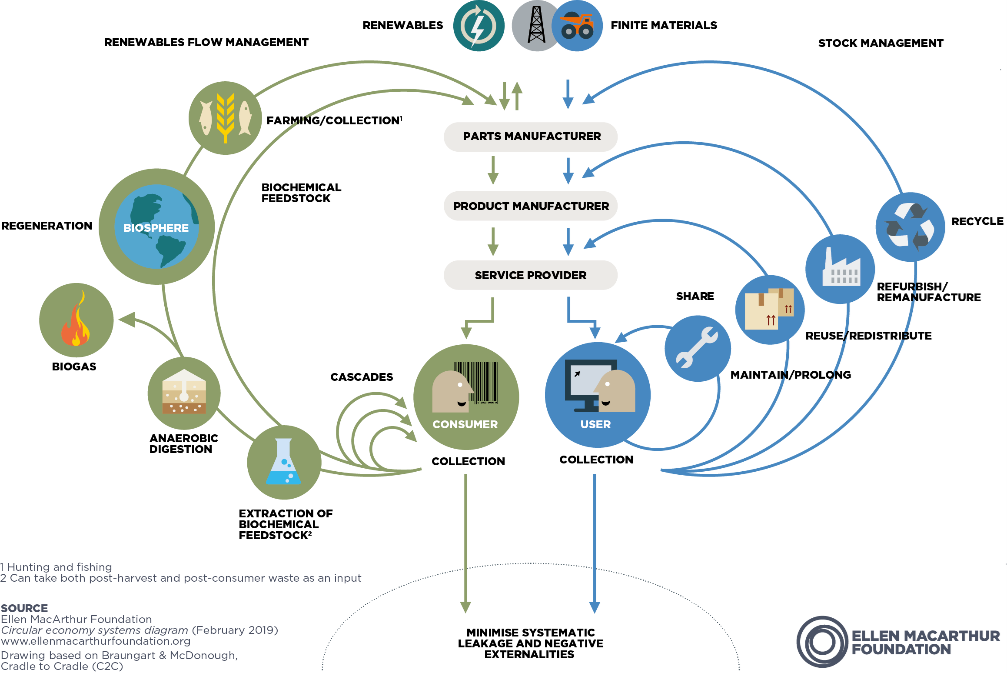 Image 1. Circular Economy Systems Diagram, courtesy of The Ellen MacArthur Foundation
Although it is important to understand how both systems contribute to a circular economy, in the tech industry we are mostly focused on the technical side.
Consumer Electronics
The consumer electronics industry, especially smartphones, could benefit significantly from the principles of a circular economy. A shifting strategy to focus more efforts on reusable and refurbished smartphones can increase profitability. According to PACE, electronics waste is the fastest growing waste stream in the world. How can you capitalize on reducing waste while maintaining and even increasing profits?
There are several different options for circularity in smartphones. A balance of new production and refurbishment will allow operations to continue smoothly and allow companies to find new ways to promote sustainability. Innovation is the core of tech. New products, features, and designs will continue to be developed because that's what is propelling the industry forward. Switching to recycled materials is a great solution to maintaining new production while still reducing e-waste. Refurbishment of smartphones is another area of opportunity. Business Wire predicts that the refurbishment market is expected to reach nearly $10 billion by 2026. Refurbishment efforts may require additional labor, which might deter businesses from adopting refurbishment into their processes. The solution is to use automation, when possible, for refurbishment processes.
Automation and Refurbishment
Growing your refurbishment efforts in a labor shortage may seem like a risk but becomes possible through automation. OptoFidelity offers automated, off-the-shelf functional and display quality testers for refurbished smartphone testing. The growth of refurbishment relies on trust, confidence, and satisfaction. Our refurbishment products, FUSION, and SCORE help establish this trust.
FUSION is an all-in-one functional testing solution that can test a high volume of smartphones. A repeatable test cycle is crucial for refurb production, and we can help you accomplish that process through precision robotics.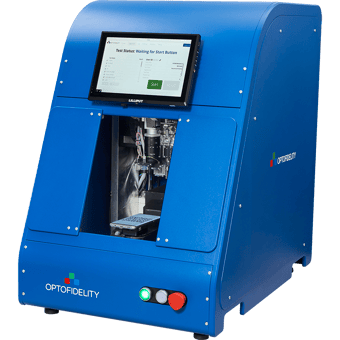 Image 2. OptoFidelity FUSION, an all-in-one functional testing system
For display quality and grading for cosmetic defects in smartphones, OptoFidelity SCORE can be integrated into an automated processing line. Verifying smartphone functionality through automation eliminates the need for subjective human analysis.

Image 3. OptoFidelity SCORE, objective qualification of smartphone functionality and quality
Be the Change
Optimize your business strategy by incorporating circular economy objectives. Recycling, reusing, refurbishment, and other sustainability initiatives can strengthen your market position. Adopting a circular economy approach now will provide an advantage to your company in the future as sustainability practices increase.
Discover the capabilities of our smartphone refurbishment products.