With more than 15 years of experience, OptoFidelity is the global leader in designing and manufacturing automated test systems for measuring the optical and tracking performance of AR/VR systems. We always achieve the highest possible accuracy and repeatability with our turn-key solutions and measurements, combined with human-like fitment and ease of use.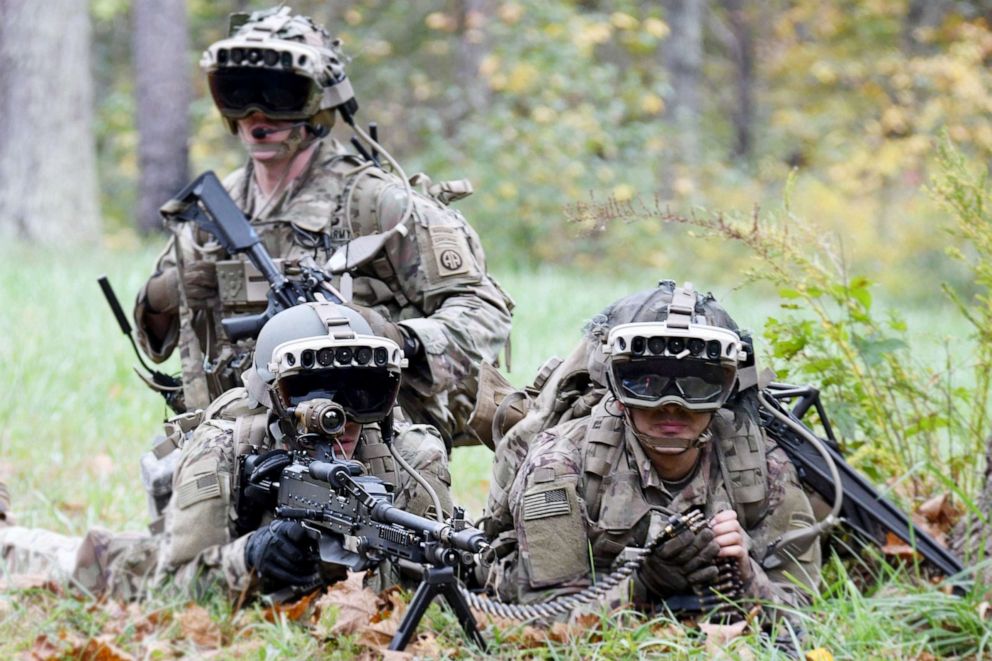 Image courtesy of U.S. Army CCDC Army Research Laboratory Public Affairs
Our test systems are used by most major AR/VR manufacturers, as well as U.S. Army CERDEC for design, evaluation, and final acceptance testing of AR tactical systems.

Enhancements in tactical gear allow combat and special forces to observe and maneuver in all weather conditions, through obscurants, during limited visibility, and under all lighting conditions. Adding a targeting and weapon interconnectivity through AR information layering further increases the individual performance and safety of a warrior, pilot, or tank commander.
OptoFidelity has created customised and enhanced versions of AR / VR performance test systems that provide accurate measurements of various critical image and optical qualities of AR/VR display characteristics and component verification. Example of image quality analyses (Michelson Contrast) in figures 1,2 and 3. More information can be found at Testing head-mounted displays (HMDs) page.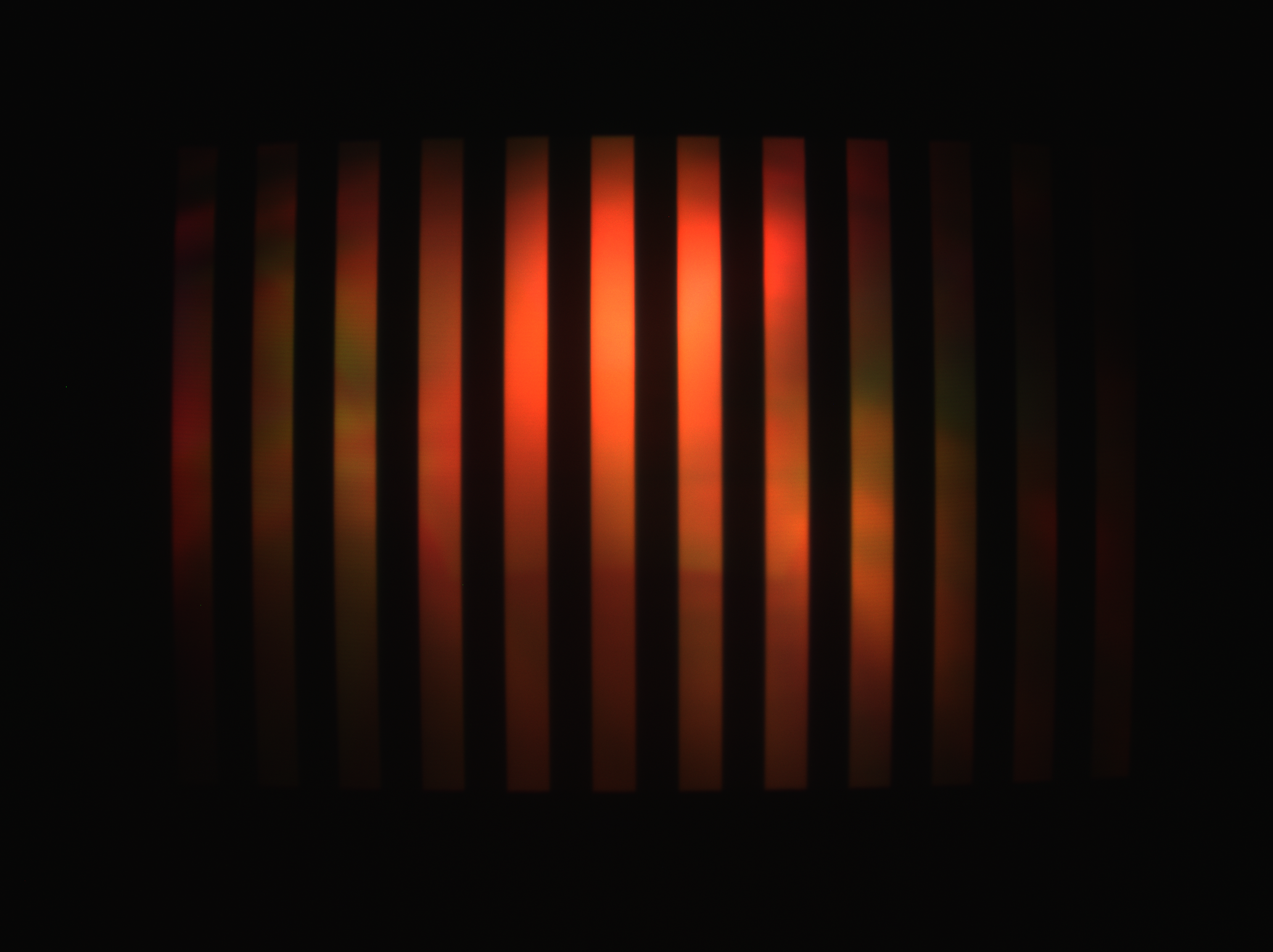 Figure 1: Michelson Contrast Analysis test pattern with low frequency (0.26 cycles/degree)
Figure 2: Michelson Contrast Analysis test pattern with medium frequency (0.51 cycles/degree)
Figure 3: Michelson Contrast Analysis test pattern with high frequency (1.02 cycles/degree)
For measuring the tracking and sensory capabilities of AR/VR test systems, the 3 DoF (degrees of freedom) and 6 DoF precision robotics can simulate a variety of human motions and environmental impacts, while accurately measuring the tracking performance of AR/VR glasses and the AR content rendering accuracy against real-world targets. More information can be found at BUDDY product page and related blog.
These two test system product platforms (OPTOFIDELITYTM BUDDY and OPTOFIDELITYTM HMD IQ) provide comprehensive tools to measure, improve and qualify tactical AR systems, VR training systems, or Head-Up Displays.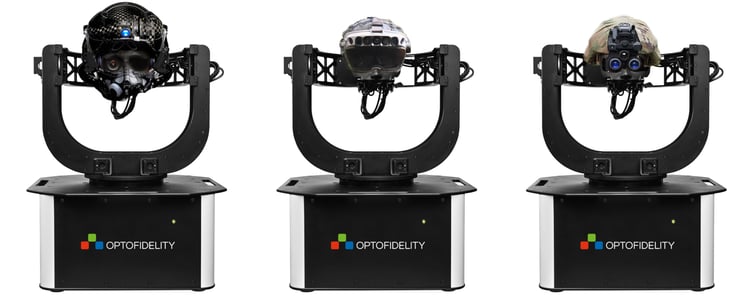 Figure 4: OPTOFIDELITYTM BUDDY with tactical gear
Customized solutions
For custom solutions, OptoFidelity has defined the metrology requirements and design test systems that are crucial to ensure the customers' product reliability and high performance on the field. OptoFidelity has performed testing through the entire product life cycle from prototyping to product development and mass manufacturing, ensuring clients not only improve their process quality but also their products time-to-market.
Image quality, tracking accuracy, and repeatability are the core characteristics of AR user experience. Additional information rendered on AR display needs to have a high-quality real-world locking performance.
Other measurements and characterization examples are e.g. pilot's and soldier's visual stimulus (e.g. HUD, visor AR, gauges, and indicators) and other internal and external sensors that provide data for the users' "superhuman" senses.
Measured situational awareness is crucial for the soldier's advantage and survival in the combat, and this data can be provided real-time both by the tactical gear and vehicle but also e.g. other troops, fire support team, command, UAVs, and satellites.
With more than 10 years of experience in Augmented Reality displays' characterization, mobile electronics, high precision robotics, and simulation of human operators and sensory systems, OptoFidelity is the leading technology partner for test system design and manufacturing. OptoFidelity's global services and support teams, as well as total process ownership e.g. of AR HMD manufacturing via predictive maintenance, remote monitoring and control, process optimization, and test cases/features improvements, provide its customers unique business value generation and competitive advantages.
More information on our standard and customizable products and solutions for the aerospace and defense sector can be found here.
Contact us to discuss and find the right solution for your needs!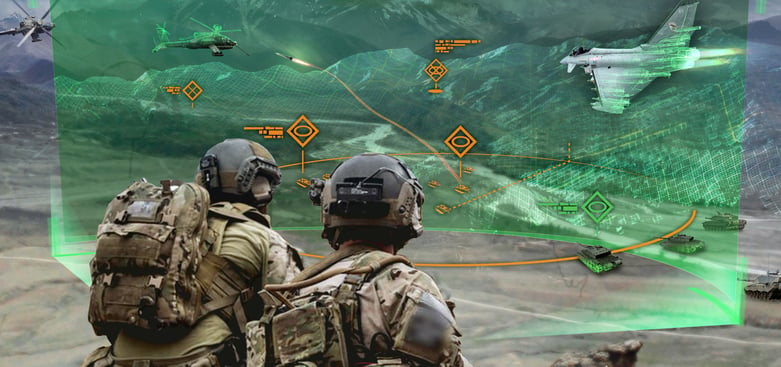 "The appearance of U.S. Department of Defense (DoD) visual information does not imply or constitute DoD endorsement."