Would you care a summer with robots, nice colleagues and brand new cool working environment?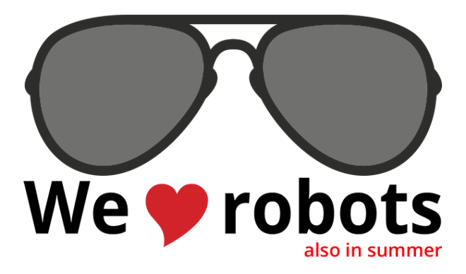 For this summer, we are looking for future SW talents to work at Opto. If you think you are the one or you know someone who is perfect for our multi skilled OptoTeam, please hint about our summer jobs to potential candidate.
Our dream candidates match with following requirements:
SW developer:
You have experience from software development (python, C, C++) and you are interested to work in projects involving:
Control SW for embedded solutions involving UI, sequencer, motion control, IO control, cameras and machine vision
Robotics motion control, coordinate systems and driver development
SW developer with focus on signal processing:
You have experience from
Matlab, opencv, C/C++, Python
Generic SW coding skills - control SW for embedded test solutions
Understanding of imaging fundamentals - camera hardware, image sensors, optics
You are interested to work in projects involving:
applying the imaging algorithms for different use cases – characterization and control algorithms and image processing
camera driver development and real time controls
We also feel it's highly important for our people to have inner drive and dedication to be in this area of technology. This is typically illustrated with the things you do in your free time, e.g. hobbies and own projects.
What we offer you:
Opportunity to get your hands dirty and learn in unique customer projects with optomized, brilliant, international people and true experts – We really do have the best colleagues possible.
Easy-going, enthusiastic, open and at the same time a growth and results-driven culture where everyone can participate – What would MacGyver do?
Projects with the most intelligent test robots of the planet earth and truly global playground with fascinating customers – We love technology and playing with it.
Possibility to continue working after summer besides studies.
Want to have a greatest summer with OptoPeople?
To get more information about the position and company culture, please call SW Engineer Joona Laine +358 40 7017 827, calling time daily 10 – 11 a.m. and SW Engineer Tuomas Kujala +358 41 4364 484, calling time daily 1-2 p.m.
Send your application together with your CV OptoFidelity online tool at: http://www.optofidelity.com/careers/