Electronics magazine of Finland will organise the 1st ever Embedded Conference Finland in May 3, 2017. The event will host an exciting program with keynotes, a vivid panel discussion with industry experts and company presentations. The venue for the event is Valopiha at Akavatalo in Pasila, Helsinki.
In Technical track "Tools and HW" starting at 1 pm our Co-founder and New business development director Tapio Koskinen will tell audience about our VR Performance Solution OptoFidelityTM VR/AR Multimeter.
Welcome to listen and also meet our "Buddy", the one and only kind of test system for improving VR performance.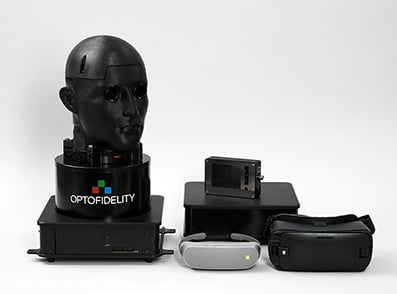 More information about our vr measurement solution here.
More information about the event here.