OptoFidelity has been assigned the highest credit rating, AAA, in system rating perfo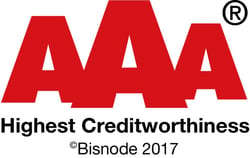 rmed by Bisnode Finland.
Only limited liability companies can hold the AAA (triple A) rating. In Finland the percentage is 3,5. Furthermore, the company must have been trading for several years and have to be able to show financial ratios well in excess of the industry average.