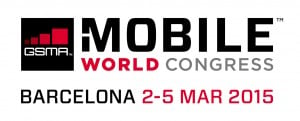 OptoFidelity will participate the world's greatest mobile event: Mobile World Congress on Barcelona March 2-5. In the event OptoFidelity will be a proud member of Team Finland.
You can find us from Hall 5 from the booth 5C31.
The landmark for the Finnish Pavilion is a huge video screen – probably one of the biggest in the show. On the event we will be launching our "life-like testing concept" for the user interface performance testing for the big audience. On the Team Finland stand we will also have small introductions and demo videos about our test systems.
Let's contact and book a date!
Would you like to know more about our test concept or test systems? Contact sales"@"optofidelity and book a meeting with our test automation professionals or just come to say hello to us at the stand.