OptoFidelity Flow is an automated sample measurement and handling platform for optical elements such as glass wafers and diffractive waveguides used in AR and near-eye displays (NED's). The purpose of the platform is to ensure that OptoFidelity's measurement stations can now effectively be used also in high volume manufacturing quality assurance.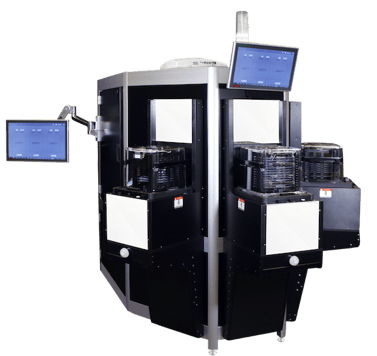 OptoFidelity Flow has a flexible structure including a compatibility with all OptoFidelity measurement stations. It can process wafers in PODs and also smaller samples on glass carriers. Case specific UPHs start from 110 including both the optical sample measurement and the data analysis. The platform is cleanroom compatible (ISO 5 / US FED STD 209E Class 100).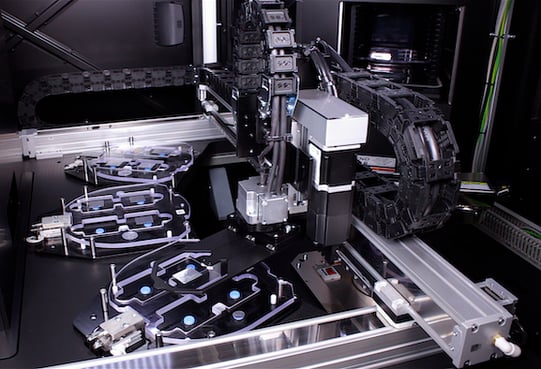 For application specific technical data and sample testing, contact sales(at)optofidelity.com.
Learn more about OptoFidelity Flow and its applications by watching the product video or by reading about the NED QA testing options provided by OptoFidelity.