We are happy and proud to introduce the next generation HMD IQ to you! The recently launched measurement station is designed for measuring the perceived end user image quality of AR/VR headsets. HMD IQ is a complete measurement station to characterize the full field of view Image Quality (IQ) of see-through and non-see-through Head Mounted Displays (HMD) with a single shot.
The imaging system is designed to mimic the human eye and to fit inside HMDs of arbitrary shape and size without modifications to Device Under Test (DUT) or measurement system. Accurate camera and sensor-based DUT positioning together with high precision motion system ensures repeatable measurement results acquired from the desired location. The calibrated imaging system provides accurate quality metrics of binocular and monocular near eye displays. With easy to use software, the highly configurable measurement system is designed to meet the requirements of early stage design validation as well as end of the line production testing including DUT calibration.
For technical details and availability, contact OptoFidelity sales at sales@optofidelity.com or join HMD IQ introductory webinar 16 June.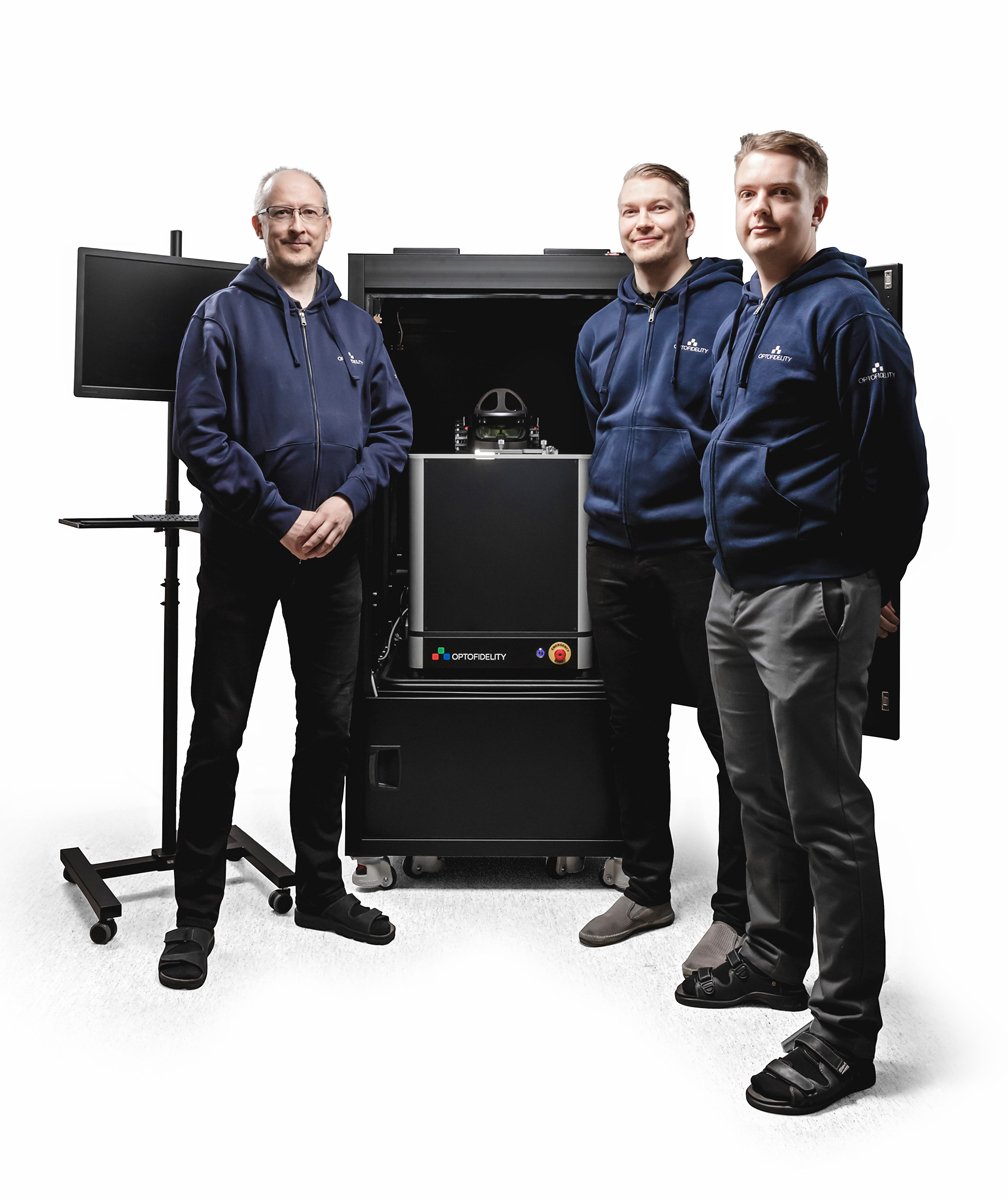 OptoFidelity AR task force representatives Janne Simonen, Joonas Vanhatalo and Eero Heinänen together with HMD IQ test station.