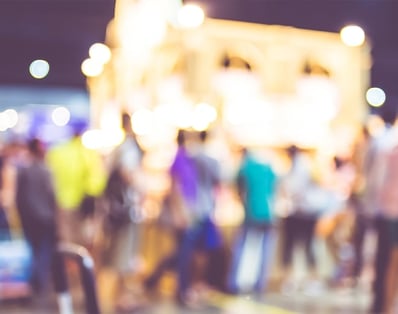 The eyes of OptoFidelity's innovative and creative product team will next be on Los Angeles, where we will travel in May with our two test systems. At SID's Display Week, our Chief Technology Officer Kimmo Jokinen will also take the stage and hold a presentation on the topic of Novel Methods for Measuring VR/AR Performance Factors from OLED/LCD during the seminar's AR/VR Display Measurement session. More information about the session can be found here.
Kimmo's presentation can be heard in Los Angeles Convention Center's room 515 B on May 25. The session and the presentations will take place between 3:10pm and 4:30pm.
In his presentation Kimmo will guide listeners through a novel and compact method for measuring end-to-end performance, as well as introduce various latency and motion blur factors with a simple and cost-effective end-to-end measurement implementation for different display technologies, including OLED and LCD.
In relation to Kimmo's presentation, we will take our place in the exhibition room to present the test system OptoFidelity VR Multimeter. Our test system differs from the traditional, heavy laboratory devices, offering the users a simple "plug-and-play" solution that makes it easy to measure the areas related to end-to-end performance and viewer experience highlighted in the presentation. By taking these performance areas into account, the manufacturers can focus on developing those devices' functionalities that have generally been considered as the weakness of VR/AR devices with regard to viewer experience.
The other system we will present is GoldenMov Test Platform with GoldenEye Display Inspection Tool for curved screen touch and display testing.
If you are interested in VR performance, you can learn more about VR Multimeter here or watch a video on the subject here.
Interested in Display week? More information can be found here.