Finland-based OptoFidelity continues on a strong growth path and will achieve at least 50 percent increase in growth this year. In April, the company signed an agreement with Samsung regarding the development and test automation of Samsung smart devices and home appliances. The generational change in management comes at an opportune time.
Lasse Lepistö has been appointed as the new CEO of OptoFidelity, a manufacturer of touch screen testing equipment. Lepistö has worked for the company nearly since it was founded and was one of the owners of the company before it was acquired by the Chinese CYG Group three years ago. OptoFidelity's outgoing CEO, Pertti Aimonen, will continue on the company's Board of Directors, devoting his time to developing the company's strategy.
Since its founding in 2005, OptoFidelity has provided test automation solutions for numerous well-known electronics manufacturers, primarily in the United States and Asia. The company's customers include Google and Samsung, among many others.
"Over the past 15 years, OptoFidelity has grown steadily and expanded to three continents, making it one of the best-known companies in the industry. It has been great to be a part of this journey and I look forward to developing our business and increasing our turnover even more", Lepistö states.
Strong growth continues
In recent years, the company has seen significant growth, particularly with mobile phone recycling solutions as well as testing systems based on optical metrology.
"We are glad that we found our new CEO inside the house. Lasse knows the company, its people and technology thoroughly. He also has strong background in optical metrology and the US market. Years of working together have shown that he has what it takes to take the company's operations to the next level. Now is the right time for a generational change", says Aimonen.
Lasse Lepistö's key expertise is in line with the company's future main business areas. His 13 years of working at OptoFidelity has included a wide variety of tasks from improving screen testing to developing the VR/AR business.
"We have managed to maintain a startup-like atmosphere. We are constantly innovating new things together with our customers, while keeping the cooperation transparent and seamless. I believe OptoFidelity has all the requirements to stay on the growth path we are now in", Lepistö concludes.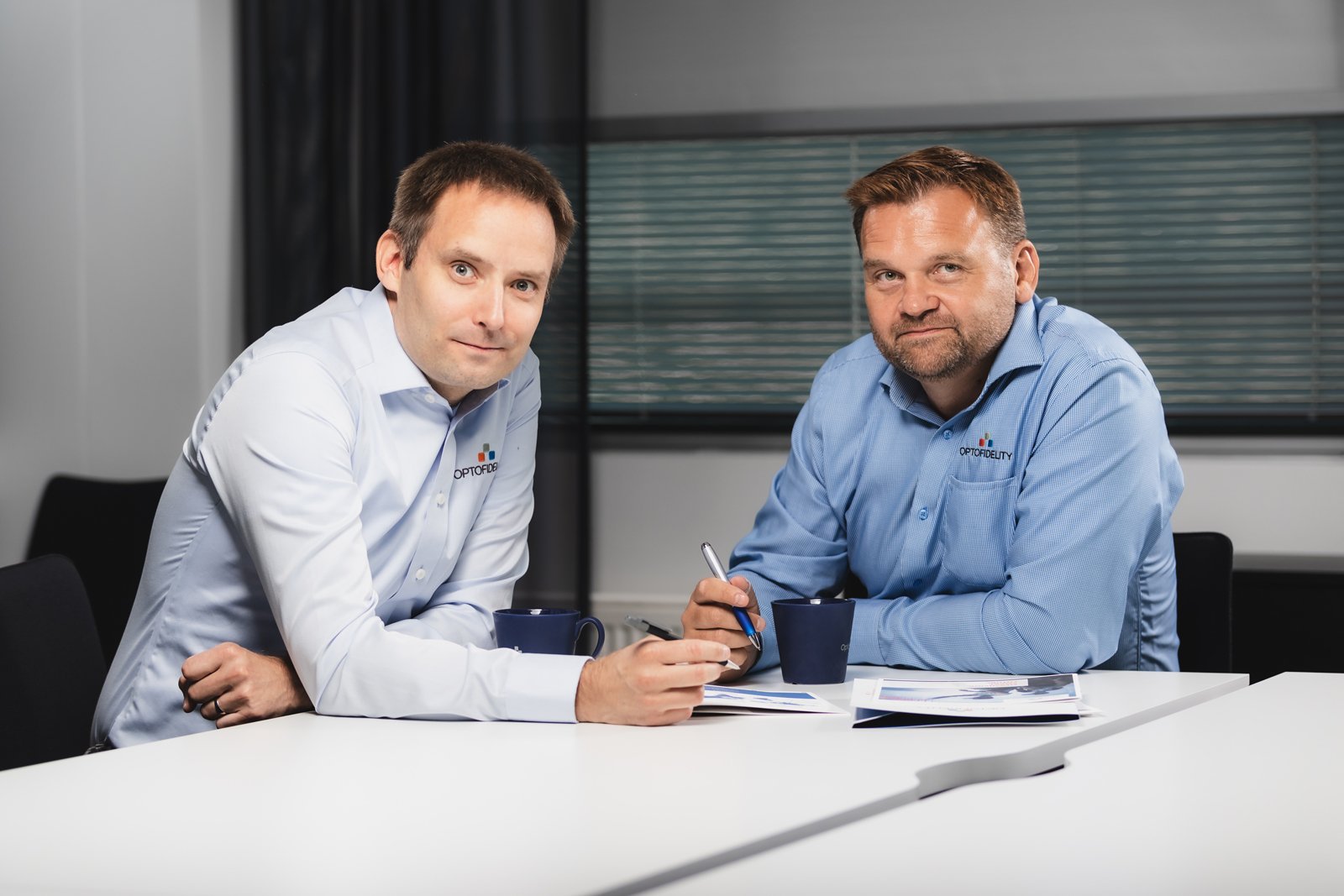 In case of any questions, please contact:
CEO Lasse Lepistö
OptoFidelity, + 358 40 741 1221
lasse.lepisto@optofidelity.com
Executive Board member Pertti Aimonen
OptoFidelity, + 358 40 774 9259
pertti.aimonen@optofidelity.com
About OptoFidelity Oy., Inc.

OptoFidelity is an agile measurement automation partner with wide range of expertise in smart device testing from R&D concepting to smart manufacturing QA. OptoFidelity is a Finland-based global company providing optical metrology and engineering services in NA, EMEA and APAC. For the latest news, please visit the OptoFidelity news page at https://www.optofidelity.com/news